Services
Carolina Lift Stations provides emergency and scheduled service and repairs as well as maintenance of Lift Stations (pump stations, sewer pumps, low pressure units). We also offer complete installation of new low-pressure systems and other water and wastewater equipment.
Service and Repair
Treatment Plant Mechanical/Electrical & Controls Service and Repair
Water/Waste Water Plant Piping and Controls Installation and Service
Mechanical, Electrical & Controls
Motor Rebuilds & Repair
Motor Drive Service
Motor Drive Installation
Valve replacement and Repair
Blower Repair & Service
Generator Repair & Service
Generator Installs
Meter-Calibration & Service
Control Panel Design/Fabrication & Installation (UL 508,598)
General Fabrication
Monitoring Systems
SCADA Systems Installation
SCADA Troubleshooting Service & Repair
Telephone, Cell Phone or Radio telemetry troubleshooting
Alarms – Audible/Visual System Design & Installation
Alarms – Audible/Visual service & repair
Consulting
Installation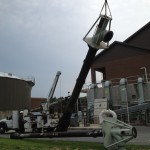 Carolina Lift Stations provides installation service for low-pressure sewer systems. Our standard installations include pump, control panel, basin, connection to existing home sewer lateral, conduit and wiring from panel to basin, level control floats, tank ballast, 1.25″ discharge piping to county valve box, testing and start up report.